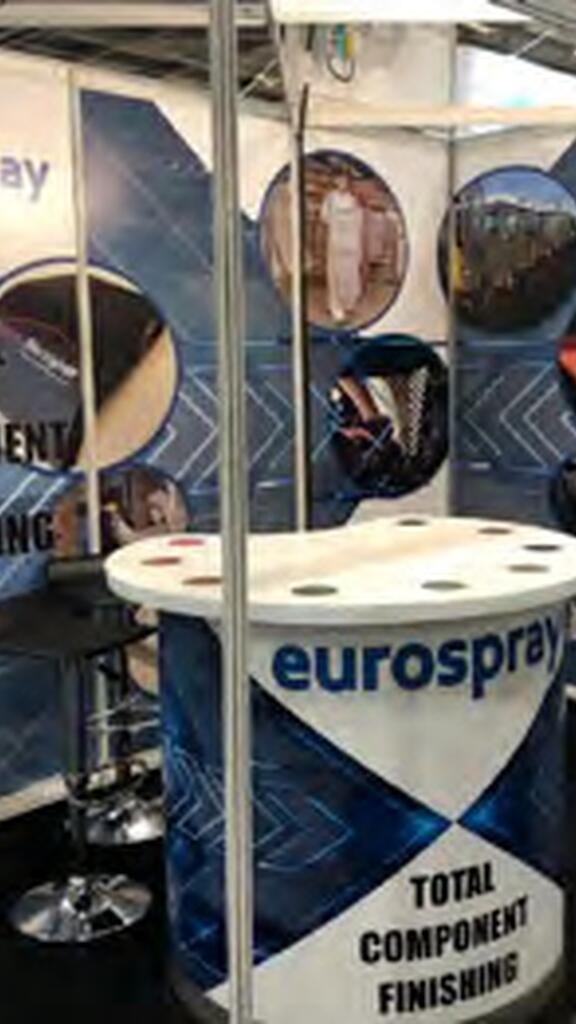 Fife Businesses Shine at Southern Manufacturing
Tuesday 2 April 2019
Local manufacturing businesses have returned from the Southern Manufacturing and Electronics show, the UK's largest regional manufacturing technology, electronics and subcontracting exhibition.
The event proved fruitful, with 115 enquiries received between the attending Fife businesses, which included: Contract Solutions Precision Engineering; AGS Electronics; Fife Fabrications; Reel Service; James C Gillespie Engineering; and Eurospray. Also taking part as a means of supporting collaboration and supply chain links with Fife businesses, was i4 Product Design.
Eurospray's Managing Director, Jim Fairnie, said: "This was our first time attending Southern Manufacturing, and we did so to showcase our paint finishing expertise to a wide range of sectors and industries.
"The event was an effective means of business development, as we had the opportunity to network and meet new businesses, which we're hoping will lead to new sales opportunities."
Fife Council Economic Development Team's Trade Development Programme supported these local businesses to visit Southern Manufacturing.
Pamela Stevenson, Lead Officer, Enterprise and Business Development, Fife Council, said: "With manufacturing evolving all the time, Southern Manufacturing is a major exhibition, as it brings together the latest developments in industrial technology and engineering services, as well as offering insight into some of Europe's top engineering specialists. It is also an important part of our wider focus on supporting Manufacturing in Fife as a key sector."