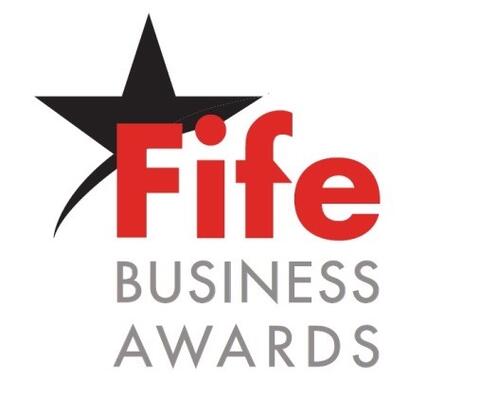 The hugely popular Fife Business Awards are now open for entries and promise to be bigger and better than ever before.
The awards, which are now held annually, are open to businesses of all sizes, in all sectors operating in Fife. The range of award categories - including the Excellence in Tourism award and Outstanding Performing Business - have been designed to be fully accessible to all businesses.
Fife Chamber of Commerce president John Silcock added: "It is my pleasure to formally announce the launch of the Fife Business Awards.  The awards have grown significantly with over 300 people in attendance at the last event and I would like to thank all our sponsors including our principal sponsor Fife Economy Partnership for their continued support.
The business awards provide a fantastic opportunity to celebrate the success of businesses in Fife."
The Award categories for the forthcoming Fife Business Awards are:-
• Most Enterprising Start-up Company – Sponsorship Available
• Best Performing Business (Under 50 Employees) – Sponsorship Available
• Best Performing Business (Over 50 Employees) – Sponsored by Condies CA
• Workforce for the Future – Sponsorship Available
• Excellence in People Development – Sponsored by Fife Fabrications Limited
• Success Through Sustainability – Sponsored by Brand-Rex Ltd
• Excellence in Tourism Award –  Sponsorship Available
• Success Through Export  -  Sponsored by Fife Chamber of Commerce
• Excellence in Customer Services – Sponsored by QAS Copak
• Success Through Innovation – Sponsored by EQ Accountants LLP
• Excellence in Food & Drink – Sponsorship Available
Previous winner Ivan Wood & Sons Director Malcolm Wood said "The Fife Business Awards gave us great recognition and we are very proud to have won this not just in Fife but through central Scotland as a family business and the staff also recognise the award is also because of their contribution and hard work they put into the company too."
Applications are available to download from the Fife Chamber of Commerce website www.fifechamber.co.uk 
The Awards Ceremony will take place on Friday 18th March 2016 at The Rothes Halls, Glenrothes and guests will be welcomed with a drinks reception followed by dinner and the Awards presentation, which will be hosted by Kaye Adams. 
To discuss any sponsorship and advertising opportunities available, please contact fifebusinessawards@entourageuk.com or telephone 0141 887 6181. 

Tagged with:
Fife Business Awards
Fife Chamber of Commerce