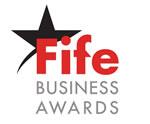 The Shortlist for the 2016 Fife Business Awards has now been been unveiled and listed below. We wait with great anticipation until March, when the winners will be announced.
Reflecting on the list,  Brian Blackburn, Managing Director, Business Gateway Fife commented "The Annual Fife Business Awards, delivered by Fife Chamber of Commerce are a fantastic way to showcase our local businesses who have demonstrated outstanding business excellence and deserve recognition for their great achievements" 
He continued "We are absolutely delighted that out of the 27 short-listed companies, over half have received assistance from Business Gateway Fife, which shows we have a strong network of proactive businesses in Fife who have benefited from the support that is on offer"
Each of the below shortlisted companies will soon find out if their acheivements can clutch them the title of winner in their category at the gala dinner which is to be hosted by Kaye Adams on Friday 18 March. 
Most Enterprising Start-up Company sponsored by Business Gateway Fife
Best Performing Business Award (Under 50 employees) Sponsored by Condies Accountants
Best Performing Business (Over 50 employees) sponsored by Thomson Cooper Accountants
Excellence in People Development sponsored by Fife Fabrications
Workforce for the Future Sponsored by Fife Chamber of Commerce
Success through Sustainability Award Sponsored by Brand-Rex Ltd
Success Through Export sponsored by Diageo
Success through Innovation Award sponsored by EQ Accountants
Excellence in Customer Service Award sponsored by QAS Group
Excellence in Tourism sponsorship still available
Excellence in Food & Drink – sponsored by Clydesdale Bank
Get the kudos you deserve by entering your business for an upcoming business award and you might also benefit from some publicity on the back of winning!
There are numerous awards that not only offer recognition for a company's efforts and successes but some also offer financial rewards too.
To view a comprehensive list of upcoming awards which you can enter, click here