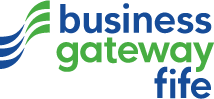 Twice-weekly use of rapid LFD tests are an important way to detect infections in people who remain feeling well, allowing rapid isolation and contact tracing actions to minimise risk to colleagues and members of the community.
There are several options available for workplace testing.
For workplaces with 10 or fewer staff: staff may individually request kits to be delivered directly to their home for use at home. Kits can be ordered for free via the links on:
https://www.gov.scot/publications/coronavirus-covid-19-getting-tested/pages/no-covid-symptoms/
For workplaces with more than 10 staff: there are options to either order deliveries of test kits which can then be distributed to staff for their use at home, or you may wish to set up a staff testing site within the workplace. The Safer Workplaces team will be able to advise in detail about which would be more suitable for you, and to support with arrangements, ID number, and secure website access. Usually it takes about 3 weeks from initial contact to delivery of LFD kits.
To arrange delivery of test kits for distribution, or for help setting up a staff test site, please email the following details to the national Safer Workplaces team at: SaferWorkplaces.CovidGuidanceQueries@gov.scot
Company Name:
Company registration number (as on Companies House):
Sector SIC code:
Number of staff for testing:
Type of Testing( ATS and/or Collect):
Contact name, email and phone number:
Address for test kits to be delivered:
Local authority:
Health board: 
For advice about clinical management of COVID-19 situations in the workplace, please contact your local Health Protection Team who will be able to help.