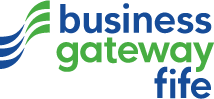 A delegation of seven businesses have recently returned from Packaging Innovations 2018, having attended a learning journey through Fife Council Economic Development's Trade Development Programme.
The main aim was to determine interest in the coordination of a Fife group stand at a later date. The event was positive. The Fife businesses (ESC Packaging, FoodMek, Janettas, Pitreavie Group, Plastech, SM Bayne and Smith Anderson) met, gained knowledge and networked with key contacts in the packaging industry.
Nine enquiries were received from businesses attending, and one local business has also had initial discussions over potentially supplying one of the other attending Fife-based businesses.