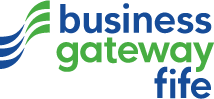 We are delighted to announce that our guest speaker for our February Networking lunch will be Sir Brian Soutar Stagecoach Group Chief Executive and co-founder.
Sir Brian and his sister Ann started with two second hand buses on October 9, 1980 and thirty years later Stagecoach has 13,000 buses, coaches, trains and trams in the UK and North America and more than 30,000 employees worldwide.
In the UK alone, two million passengers use Stagecoach services each day while in North America, the group employs 4,400 people and operates a fleet of 2,800 buses and coaches.
This has been achieved from humble beginnings and built on Sir Brian's passion for buses which goes back to his early childhood.
The lunch will take place at Balbirnie House Hotel, Markinch on Wednesday 20th February with registration from 12noon and the presentation commencing at 12.15pm followed by a buffet lunch and the opportunity to network.
To book your place visit www.fifechamber.co.uk/events or contact kellylister@fifechamber.co.uk
This event is supported by the Fife Economy Partnership.