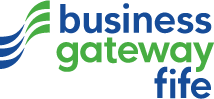 Women's Enterprise Scotland, the community interest company which focuses on the contribution women's enterprise makes to the Scottish economy is today (Tuesday 6th August) launching its 4th, 
Leadership for Growth programme for local women-owned businesses, in partnership with Fife Economy Partnership.
Commenting on the programme launch, Pamela Stevenson, Lead Officer, Enterprise and Business Development at Fife Council said "We are committed to supporting all businesses in Fife to realise their full growth potential and women-owned businesses are no exception. We are delighted to be supporting the Lead with WES programme to ensure that women-owned businesses in Fife can access free bespoke growth support and continue their momentum on from the start-up phase."
Errin Todd of Dalgety Bay based Lobster Pod said; "I really benefitted from participating in the Leadership for Growth programme, as it helped me to critically assess my business strategy and identify action areas. The programme boosted my confidence and our business growth has been transformational since I completed the programme. I enjoyed meeting other like-minded women on the course and I would recommend it to anyone wanting to take their business growth to the next level." Lobster Pod produces shellfish transportation systems and the business is on track to double its 2018 turnover in 2019.
Carolyn Currie, Chief Executive Officer at Women's Enterprise Scotland said; "Over 50 Fife based women-owned businesses have already benefitted from our Leadership for Growth programme and we are delighted to be working once more with Pamela Stevenson and her team to provide the dedicated, needs-based, growth support which is required to ensure that business aspirations are encouraged and economic potential is realised."
Women-owned businesses are currently just 20% of the business base in Scotland, yet these businesses contribute £8.8bn into the Scottish economy every year and have created over 230,000 jobs. Other nations such as the US have almost double this percentage of women-owned businesses after years of providing business support designed specifically for women-owned businesses. Doubling the percentage of women-owned business in Scotland would provide a further £8.8bn boost to the Scottish economy.
The Lead with WES programme comprises of four full day sessions spread over 6 months. The first session will be held at the Enterprise Hub in Glenrothes on 16 September. For further information and to book a place on this free course contact
info@wescotland.co.uk