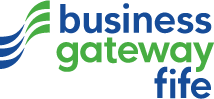 The Herald Scottish Family Business Awards, held in association with Business Gateway, are once again looking for award family-owned companies which make impressive contributions to the economy at home and abroad, as well as in their local communities.
Now in its fifth year, there are eleven categories in the 2016 awards, ranging from fastest-growing business to the family business of the year (large and small).
Hugh Lightbody, chief officer at Business Gateway National Unit, which is also sponsoring the Fastest Growing Family Business category, said: "The contribution Scotland's family businesses make to the country's economy continues to be significant.
"The sector, which accounts for almost three quarters of Scotland's companies, plays many different roles including employers, exporters of high quality products and services, innovators and are often at the heart of the communities they are located. As Business Gateway works with thousands of SMEs every year, many of which are family businesses, we are delighted to be the Herald Family Business Awards' title sponsor for a fourth year."
So if you are running a family business and would like to enter the awards, do it online today at www.herald-events.com/familybusiness or call The Herald's Lynsay Wong on 0141 302 6082.
The closing date for entries is Wednesday 19th of October 2016. Plus don't forget to speak to your nearest Business Gateway office for help with your business!