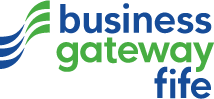 The UK Government's new Patent Box scheme means that  from April 2013, businesses operating in the UK will pay up to 56 % less corporation tax on eligible profits arising from patents.
That's a great incentive for companies like yours to commercialise existing patents and continue to develop innovative patents.
 Combined with our highly skilled workforce, world-class research facilities and strong academic sector, Patent Box will help Fife-based companies to grow and achieve their full potential.
Fife has long been a source of cutting edge innovation and we remain committed to building a business environment that encourages innovative thinking and support companies and individuals to turn innovation into profit.
The reduced corporation tax rate offered by Patent Box mean there's never been a better time to invest in new product development within Fife.
 To see how your business could save up to 56% less corporation tax - join us at our seminar on Wednesday 28th August 2013 stating at 7.30am at Carnegie Conference Centre. To book, click here or alternatively call us on 01592 858333 or email success@bgfife.co.uk