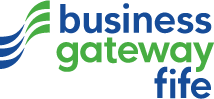 CuparNow – Scotland's first 'digital improvement district' – is on the final countdown to the closing ballot that will decide the project's future – and all businesses and organisations in the town who have yet to vote are invited to a final Open Meeting on Tuesday 3rd December … nine days out from the Ballot's closing date. 
All non-domestic rate paying businesses and organisations have received ballot papers inviting them to vote. The unique project seeks their backing together with a commitment to pay an annual levy on their rates that will fund the running of CuparNow for a five-year term - delivering more of what has been demonstrated in the last 15 months.
In the project's demonstration phase – the costs of which were covered by the Scottish Government, Digital Scotland and Fife Council – CuparNow has built an engaged audience across digital channels that exceeds 10,000. Daily engagement, sharing of bespoke content and interaction with multiple audiences has ensured a reach of more than 1m, with video being the key driver. In the last 12 months, videos featuring the town's businesses, events and community projects have clocked more than 250,000 views on Facebook alone - all amplifying the town as never before. 
Championed by ABCD, the Fife town's business association, CuparNow is supporting businesses and organisations every day on digital channels with key objectives of encouraging new strategic collaborations, increasing digital participation in the town as well as improving the digital skills of those engaged – all with an ambition to showcase how digital can be best deployed to support towns across the country.
Alison Strachan, Chair of ABCD – and also chair of the CuparNow business-led steering group – says the campaign is in the "final push", explaining: "We've held open meetings every month since May – and have also met with many businesses who have asked questions of the project. We have received some fantastic feedback from the majority of those who have engaged with the initiative. We have one final Open Meeting – to be held at Fife Voluntary Action on Crossgate at 1630-1830 on Tuesday 3rd December – where we will be available to answer any questions ahead of the final votes being cast."
Alison adds: "This whole project originates from the Digital Towns Programme 2017-18 when towns from across Scotland came together to ask how digital might best support businesses and their communities. It is borne out of the needs of business at a local level – a need to help towns become more sustainable. ABCD - as Cupar's business association - grabbed the opportunity to be the demonstration project and we very much hope all recognise not only the effort that has gone in to delivering all that's been achieved to date but, more importantly, the considerable opportunities a YES vote will give to our town – our businesses and our whole community."
Businesses, organisations, community partners, local charities and fund-raising initiatives, cultural and tourism projects, the town's schools and college, environmental groups as well as health and social care partnerships have all benefitted from CuparNow's delivery – ensuring Cupar's collective message is heard by more people than ever before. 
Alison adds: "The CuparNow blog - featuring profiles on our town's companies and community groups - has been read by people in more than 500 cities across more than 60 countries. The Cupar message is reaching more people both at home and abroad. Showcasing the town's vibrancy and appeal has to be a real and significant benefit to all of us who choose to invest in Cupar – whether running businesses or living in this great town."
But Alison stresses there is "no complacency" among those supporting the project, adding: "Every single vote counts. We want to demonstrate to all businesses and organisations that they can and will receive direct benefits if they back this world-first – benefits to them as well as to our community that all helps to sustain Cupar."
The Open Meeting will include a Q&A enabling anyone who has yet to vote to ask any questions. Alison concludes: "This will be our final Open Meeting – our eighth in as many months. If anyone is unable to make it, they can get in touch and we will happily meet with them on a 1-2-1. The Ballot closes on the 12th December, so we want to ensure we give everyone the opportunity to fully understand just how important this initiative is for them, their business, our community and the future of our town."