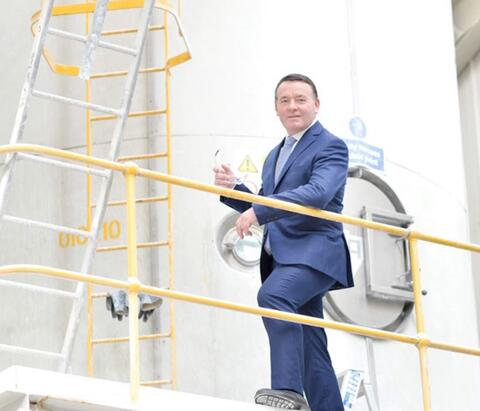 During the COVID-19 pandemic, CoorsTek components are proving crucial to the effort in combatting the virus. Its facility in Glenrothes is rapidly producing and expediting one of the critical components used in the manufacture of disposable thermometers, at the urgent request of a customer, and working to produce an essential component in ventilators.
As a leading global manufacturer of technical ceramics, CoorsTek provides essential components to numerous industries, including healthcare, automotive, semiconductor and telecommunications. In the medical space, CoorsTek components can be found in devices such as medical pumps, MRI and other imaging devices.
As a result of this increase in demand, the CoorsTek team in Glenrothes has had to change its ways of working. Shift patterns have been altered to allow for social distancing measures and regular conference calls are keeping all staff up to date.
Mark Cameron, Plant Manager at CoorsTek Glenrothes, commented: "The CoorsTek team in Glenrothes are proud to be manufacturing key components for use in disposable thermometers which are critical in the current global crisis. Additionally, new and urgent requirements for components used in the manufacture of ventilators were made in Glenrothes last week and expedited to another key customer."
Mark added: "Regular communication with colleagues and clients is proving vital. Consequently, we're also gaining a much deeper understanding of our clients' needs, which will result in the development of new products to the market in due course."