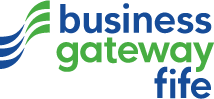 Leading Scottish mid-market technology consultancy, Cooper Software, is delighted to announce that they have been selected as finalists in the inaugural 'IFS Partner of the Year' Awards in the categories of Innovative Partner of the Year (EMEA:Europe) and the Customer Choice Award.
Held in conjunction with the IFS Partner Network Summit, the IFS Partner of the Year Awards is a global initiative that celebrates the success driven by partners throughout the global IFS partner ecosystem. The awards recognise outstanding partner achievements across seven prestigious categories. The winners will be announced at the IFS Partner Network Summit, held in conjunction with the IFS World Conference 2016, on 24th October in Gothenburg, Sweden.
The Innovative Partner of the Year Award award celebrates innovation and success and highlights the strategic effort of partners throughout 2015. The award is split in to geographical regions, with Cooper Software competing in the EMEA:Europe category. To secure a nomination for this award, Cooper Software detailed two projects undertaken for key clients, Polypipe and MWH, both of which illustrated how they have successfully developed new ideas and concepts and shown creativity in offering an innovative approach to achieve business success.
The IFS Customer Choice Award recognises an IFS partner for their commitment to their customers in terms of service, value and professionalism, in helping customers leverage IFS solutions and transform their business.  The award also recognises partners who have developed complementary technology products that helped a customer take full advantage of their IFS investment. Cooper Software's submission for this category was supported by some of their key clients. This coveted award will be decided by a customer poll, promoted by IFS through their World Conference Customer Communications, as well as through other media platforms. 
David Eager, IFS Vice President of Global Alliances commented: "We set up the IFS Partner of the Year Awards to recognise and celebrate the remarkable work that our partners are delivering, and are thrilled with the high volume of exceptional nominations that have been submitted." He continued, "Our global partner ecosystem is thriving and actively contributes to the growth of IFS, so this award initiative is not only a great showcase but also demonstrates what can be achieved by investing and committing to partnering. I would like to congratulate our finalists, and thank all our partners who took the time to share their unique stories of success as part of this initiative."
Frank Cooper, Managing Director of Cooper Software stated: "We are delighted to be nominated as finalist for these Awards, especially as we know that there was an exceptionally high volume of entries from some excellent IFS partners. The Customers' Choice Award nomination is particularly pleasing as this is based solely on client recommendations and shows the value they put in the work we do for them, and we thank them for that. The nominations show that Cooper Software is a valued IFS partner, delivering top class solutions to our clients."    
For more information on Cooper Software, please visit www.coopersoftware.co.uk