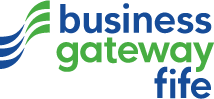 Phase 3 Connectors was purchased from administration in November 2015. Manufacturing connectors for the power distribution and entertainment industry from its Glenrothes-base, the business has invested significantly to transform its fortunes.
Help has come through Regional Selective Assistance, a job creation grant from Scottish Enterprise, as well as Expert Help from Business Gateway Fife to overhaul Phase 3 Connector's website. The website now gets between 50-100 visits each day, of which many of these leads are being converted into new business.
New contracts have come from a range of businesses including Aggreko and the business has also gained full UL Approval with ISO9001 ready for exporting to the US, where there are further opportunities.
Andy Glachan, Director of Phase 3 Connectors, said: "The support we've had through Business Gateway Fife has been invaluable. Our e-commerce website was designed, developed and launched all within a couple of months. We also got support on social media, blogging and driving traffic to the website.
"Our new website has helped to secure many new clients from the UK, Dubai, Netherlands, Spain and Germany, and provides a robust backdrop to support further business growth." In the first quarter of this year, the business has increased its turnover by 75 per cent, with net profit on target to exceed £500,000 this financial year.