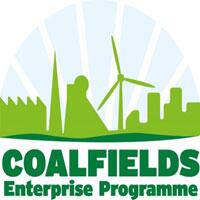 The Coalfields Regeneration Trust are pleased to announce the Coalfields Enterprise Support Programme.
The aims of the fund are to: 
•
Support entrepreneurial organisations to overcome barriers to developing their business idea, both new and existing ideas will be considered.
•
Encourage enterprise development for organisations addressing skills development, employment and improving health and wellbeing.
Awards up to a maximum of £10,000 will be made to a limited number of applicants.
To be eligible to apply the applicant must be:
•
Located in a former Coalfield community.
•
Demonstrate a clear business idea.
•
Able to commence the project by 31st March 2018 and spend any award made within one year.
Applications will be assessed on the following criteria:
•
Quality of the business idea. 
•
Evidence of the market.
•
Potential impact of your idea on your organisation.
•
How realistic and clearly explained the project costs are.
•
Quantifiable measures of success.
To take part:
•
Contact Gary Porter to discuss your idea / proposal.
•
Complete a simple application form with a summary of your idea and your development and funding needs.
•
The deadline for applications is
Thursday 25th January 2018
Our assessment team will identify up to five ideas which hold the greatest potential to develop their social enterprise and benefit former coalfield communities. Additionally, we will look at evidence of need, market for the social enterprise and the capacity of the organisation to deliver the work.
For those not selected we will where possible provide advice and/or support to help you progress the idea.