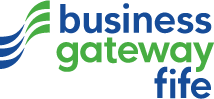 The Scottish Government have indicated an intention to make some changes to the empty property rates relief with effect from 1 April 2016.
They are of particular interest to owners/occupiers of large business property (RV in excess of £35,000) and those with empty property.
Large Business supplement:
A significant alteration is the increase in the large business supplement from 1.3p in the pound to 2.6p. The current (2015/16) uniform business rate is 48p with a large business supplement of 1.3p, a total of 49.3p in the pound. For 2016/17 the uniform business rate is expected to rise to 48.4p with a supplement of 2.6p. This means that we expect the rate in the pound for large businesses in Scotland will be 51p in the pound.
Empty Rates relief:
The Scottish Government made changes to empty rate relief in April 2013, which reduced the discount for non-industrial property.  The Scottish Government have now made further changes to empty rates relief. At present empty industrial buildings are entitled to 100% relief from payment of empty rates, whilst other properties have been entitled to three months of 100% relief and 10% thereafter.
The new rules are:
Industrial: 100% relief for 3 months, 10% thereafter
Other properties: 50% relief for 3 months, 10% thereafter
Further details can be found on the Local Government website at http://www.gov.scot/Home

Tagged with:
Rates
Relief
Government
Premises
Industrial