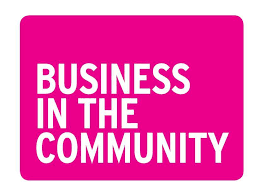 Business Emergency Resilience Group (BERG)    
BERG facilitates access to the resources of its Member businesses to assist small businesses to plan for, respond to and recover from events which disrupt their business and impact their community. BERG's membership is cross sectoral with a large number and wide range businesses offering their support.
BERG is new and is evolving in response to events, keen to fill gaps and complement rather than replicate the activities of others. BERG has been asked to provide a list of the activities delivered in Scotland to date. BERG s not a first responder service however we can act quickly.  Our principal strength is our convening power. Whilst the following is not intended to be exhaustive or a guarantee of future delivery it is indicative of the sort of resource BERG may be able to access and offer.
Winter Flood Response (December 2015 to date)
Web based resource. We are working to collate and make easily accessible all of our information resources on line http://www.bitc.org.uk/programmes/business-emergency-resilience-group-berg
Insurance surgeries - from high level process to detailed advice for individuals.
Insurance claim resolution - in the rare circumstance where the appropriate response or process is not followed BERG has had the opportunity to support insurers and the insured
Loss Adjuster facilitation - BERG has facilitated an 'on the ground' and within 24 hour response from the Loss Adjuster community
Specific flood recovery advice - given in surgeries and one to one to assist those affected to understand how their property will react and recover
Resilience repairs advice - specific guidance in how to undertake a repair which is more likely to be 'flood proof' should a flood recur
Resilience repairs leaflet - created and distributed
Request for assistance forms - provided to those who seek specific/ particular support from BERG
Provision of 4 wheel drive vehicles - to assist the recovery and relief effort – (Jaguar Land Rover)
Provision of new, essential furniture - to enable temporary housing of those displaced by flooding (John Lewis)
Provision of flood defence materials - Floodsacks (Adler and Allan)
Provision of technical advice  -  regarding clean-up operations (Adler and Allan)
Regarding ICT recovery (RBS/ Barclays etc)
Provision of emergency food and toiletries for individuals (ASDA)
Establishment of fund raising campaign for affected rural communities (Virgin Money Foundation & Virgin Money Foundation and Virgin Money Giving)
Provision of fencing – to replace damaged/ washed away fences for farming/ tourism and safety (Cordiners)
Emerging offers in process of negotiation
Creation of containerised/ mobile co-ordination and communication incident office
Network of recovery facilitators, seconded from business, to work with businesses, communities and the public sector agencies for 3 months post event
Contacting BERG
BERG operates throughout the UK, reflecting our membership base.
In Scotland please contact Mark Bevan, Operations Director Mark.bevan@bitc.org.uk Tel 07471034104
Or Jeanette Innes, Senior Programme Manager, Jeanette.innes@bitc.org.uk Tel 0131 451 1100
In our absence please feel free to contact our colleagues based in London and with access to the same network
Joey Tabone, Head of BERG, joey.tabone@bitc.org.uk or Hannah Noble, Programme Manager, hannah.noble@bitc.org.uk Tel 020 7566 8722 
http://www.bitc.org.uk/programmes/business-emergency-resilience-group-berg

Tagged with:
Emergency
Disruption
Impact
Resource