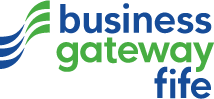 ARE YOU INVOLVED IN LONGANNET SUPPLY CHAIN?
The next Longannet Supply Chain event is being held on Monday 29 February, between 14.00–16.00, at the Carnegie Conference Centre, Dunfermline, and we would like to invite you to attend. The event will provide an opportunity to update businesses within the Longannet Supply Chain on Task Force activity, outline Scottish Power's decommissioning plans and provide a further opportunity for affected businesses to comment and receive business or workforce support advice.
The event will provide an opportunity for discussion with representatives from Fife Council Economic Development, Scottish Enterprise, including awareness of services provided by Business Gateway. The Minister for Business, Energy and Tourism and Leader of Fife Council, will also be available during this time to meet.
If you are able to attend, please could advise Andrew Sim in the Longannet Task Force Secretariat by email at: andrew.sim@fife.gov.uk or by phone on 03451 555555 Ext 471782.

Tagged with:
Supply Chain
Businesses
Tender