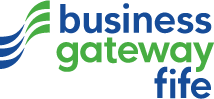 27 August 2013: 'Going for Growth; Unlocking Potential'
This day is for women entrepreneurs with growth aspiration.  The aim is to help build a sense of personal value as well as business growth potential.  Much of the day will be about helping women prepare for investment.
http://investingwomen.eventbrite.co.uk
28 August 2013: 'Master Class in Angel Investing for Women'
This day is for women who are interested in finding out more about what being an angel investor involves.  Participants do not need to have experience as investors nor be expected to be certain that they want to be one.  The objective is learning.  For those who do have knowledge and are keen to progress their interest this is a rare opportunity to learn from one of the top US specialists and the pioneer of women in angel investing.