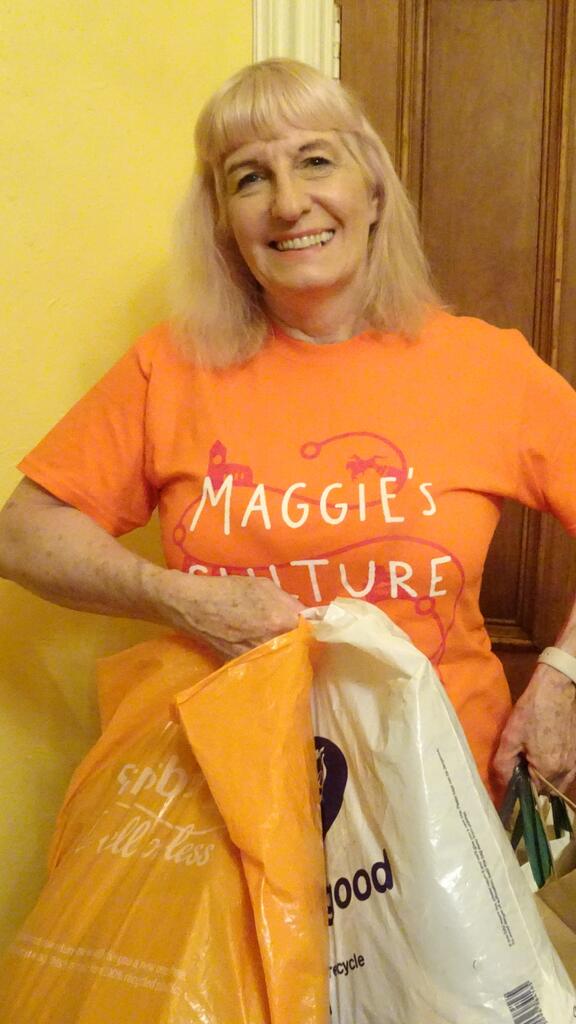 Local woman holding 'Grand Sale' to raise money for Maggie's Fife
Wednesday 15 June 2022
Maggie's, the charity which provides free practical and emotional support for people living with cancer, is pleased to be supporting a Grand Sale, within the new K107fm Community Space in Kirkcaldy's Mercat Shopping Centre. The event is taking place on Saturday 18th June, from 10:00 to 16:00. Expect bargains on the day to include ladies clothing, hand bags, books and home goods, all new or pre-loved.
Alison Allan at Maggie's Fife said: "We're absolutely delighted to be supporting Lorraine Brown with the Grand Sale
As a charity Maggie's Fife relies on donations and fundraising efforts such as this allows us to continue to develop our unique, high quality programme of support, offering the best support possible to people with cancer as well as their family and friends.
Everyone at Maggie's sends the very best of luck and is hugely thankful to Lorraine for choosing to support us."
Lorraine Brown said: "We have been waiting for the appropriate time to host our family grand sale and K107fm kindly offered their brand new Community Space within the Mercat Shopping Centre to facilitate"
Built in the grounds of the Victoria Hospital, Kirkcaldy, Maggie's Fife is a warm and welcoming place, with qualified professionals on hand to offer an evidence-based core programme of support that has been shown to improve physical and emotional wellbeing.
Maggie's Fife relies on voluntary donations to support and grow its network of Centres and to develop its unique, high quality programme of support. The charity's aim is to make the biggest difference possible to people living with cancer and their family and friends.
To find out more about Maggie's Fife and to see how the Centre supports people living with cancer across Fife please visit the Centre at Hayfield Road, Victoria Hospital, Kirkcaldy KY2 5AH or get in touch on 01592 647997 or by email at fife@maggies.org